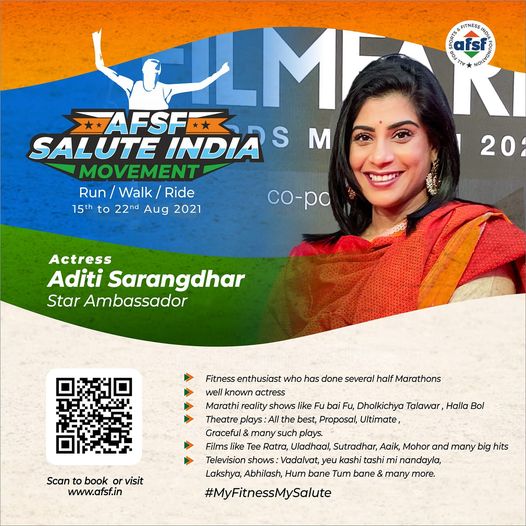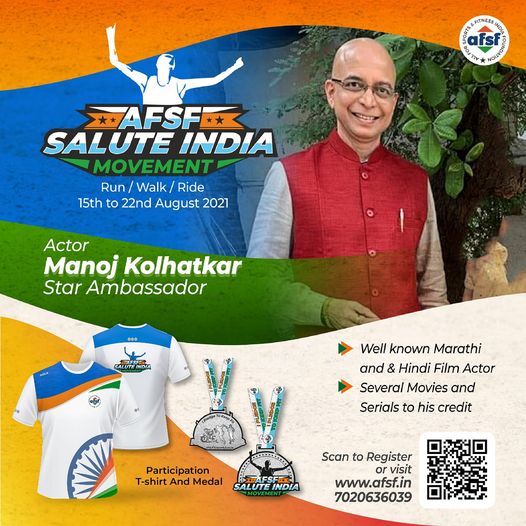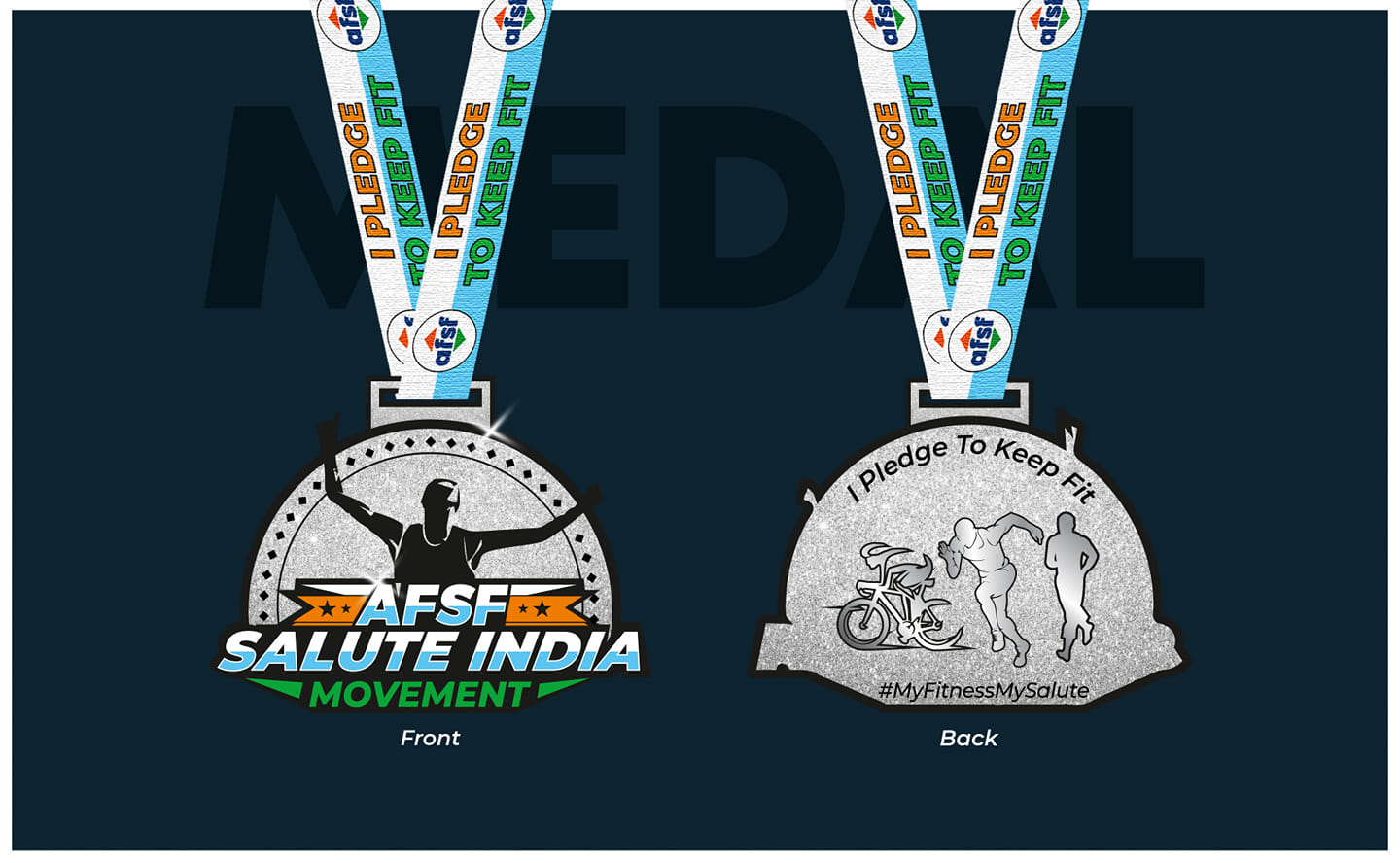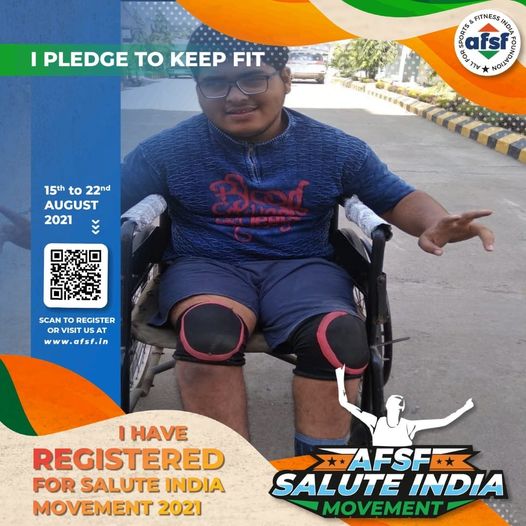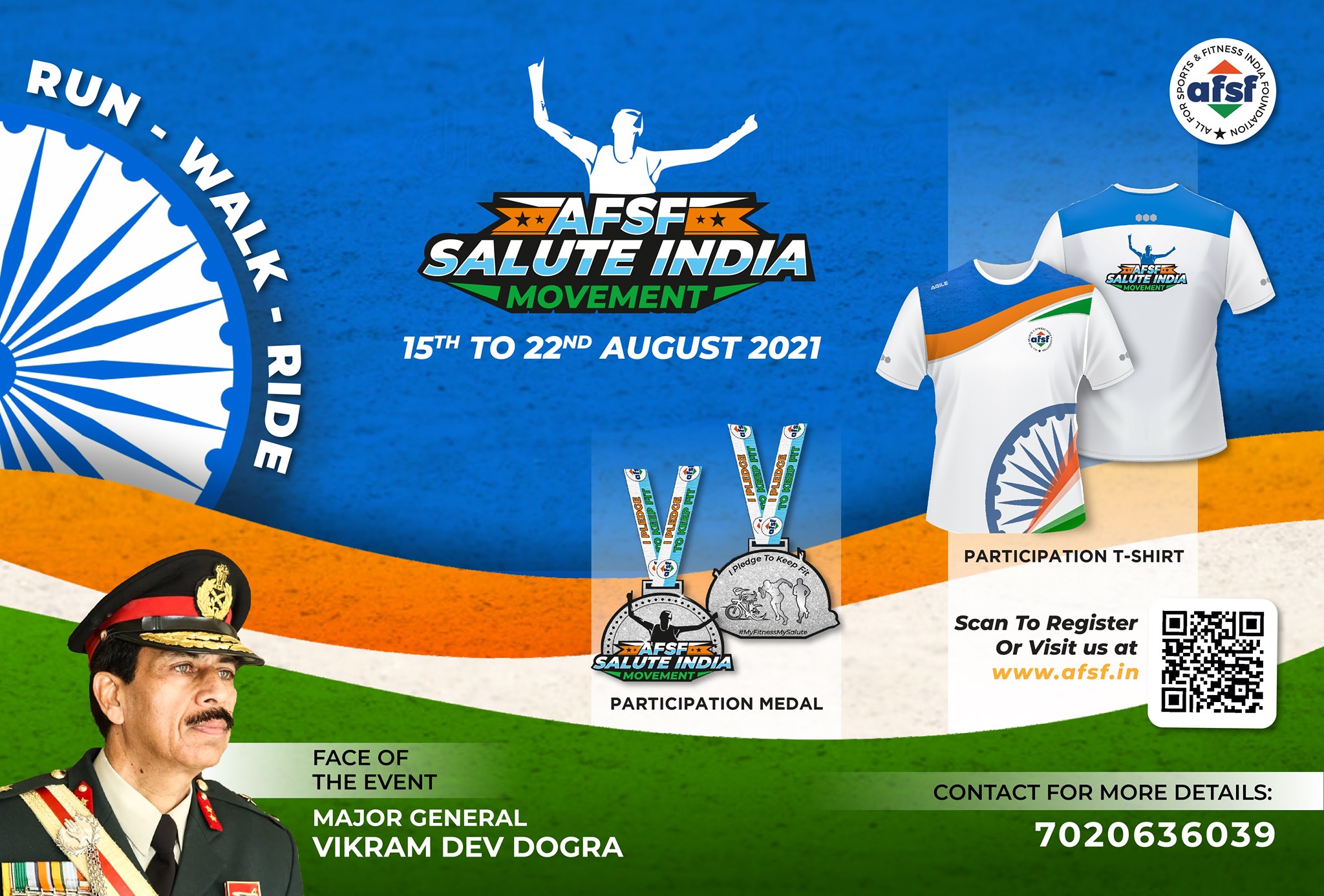 Virtual Walk/Run/Ride/Yoga Event
This Independence Day, join the Salute India Movement.
You can run , ride , walk or do yoga or any form of exercise on 15th August & share the video or photo by adding #afsfindia to receive the AFSF Salute India Movement certificate .
Registration Free , Medals is optional & can be added. (For Medal Pay while registration)
Registration link : https://www.townscript.com/e/15thaugustsaluteindia
Get a chance to win some prestigious awards for best photos & videos with #afsfindia
For any further details write at afsfindia@gmail.com or call 7020636039
This Independence Day My Fitness will be My Salute. Salute India.
21 Days Suryanamaskar Challenges
Outstanding efforts taken by more than 1000 participants of AFSF 21 days Surya Namaskar Challenge from all across India & abroad. Different Yoga Classes and teams participated along with their entire batch and members. Congratulations to all the participants for successful participation.
Do minimum 6 Surya Namaskar daily for 21 days
Receive a printed Certificate and Surya Namaskar Challenge Badge
You can send your count / photo / video on WhatsApp
You can also receive Salute India Medal